Kitchen Staging
One wall kitchen, island kitchen, L-shaped kitchen, U-shaped kitchen – whatever type of a kitchen your home has, must be presented in the best possible light to potential homebuyers. Let Virtual Staging Plans stage your kitchen that will amaze the buyers and sell the home fast.
I want my kitchen staged
The kitchen is the heart of the home. Its purpose is to bring families together. It is also a gathering place for friends and family where memories are homemade and seasoned with love.
Hence, the importance of the kitchen is more than evident. In fact, according to real estate agents, the kitchen is the third most important room for potential buyers, coming after the living room and the master bedroom. 76% of people selling their house choose the kitchen as a room to be staged and presented on the listing and online advertisements.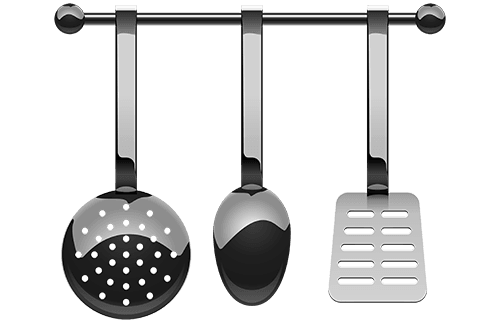 Must-show items on the kitchen photo: stainless steel appliances, storage units such as cabinets, drawers, pantry, decorative elements including a vase of flowers, fruit, a cookbook, and an antique/modern tea kettle on a stove.
Effective Ideas for Staging a Kitchen
According to designers and expert virtual stagers, styling a kitchen for a fast sell must involve a few interior design tricks. When the kitchen is in question, homebuyers are looking primarily for functionality, availability, and then the looks. Our stagers at Virtual Staging plans can create a digital representation of the kitchen with all three aspects perfectly combined. Here are some of the ideas about how we manage to do it.
Neat and Tidy Space
If your kitchen is empty and all you have to offer to potential buyers are the walls, don't worry. We can create a dream kitchen that shows a neat and tidy space where every family member will hurry to get together and eat. Kitchens without clutter are visually appealing and easy to estimate the area and elements the new owners would put in there. It gives a realistic view of the size, which is a factor most people consider to be the deciding one when choosing a home where the kitchen is a priority.
Herbs, Spices, and Plants
The first thought of a kitchen is the smell of a delicious dish cooking in the oven, and several jars with spices and herbs opened on the table. To make it even more interesting, a great idea is to bring in real plants in small pots and herbs that can be chopped right there and used to make a tasty dinner. This evokes feelings of happiness and content. To get closer to this feeling, staging a spices rack and staging pots of plants on window sills is a great idea to wow the buyer.
Chairs and Table
The number of chairs and the size of the table is something that should be carefully approached. It is a kitchen, not a dining room, so there shouldn't be a dining table with lots of chairs. The best solution is kitchen stools next to the kitchen island or a small rectangular, oval, or round table with two or three chairs.
Frequently Asked Questions
It is all about the functionality when it comes to kitchen staging for sale. The most important elements must be showcased, including the appliances, storage units, and space. Potential buyers are interested to see how space can be organised with the essential items they want in there; hence the functionality takes the first place. Starting from here, the staging gets its most effective shape.
Outdated kitchens should be presented with a modern twist with the use of decorative elements. Items like a bowl of ripe fruit or a teapot with several cups on the cooking table will immediately increase the visual appeal.
AT Virtual Staging plans, it costs $35 to stage a kitchen virtually. The style and preferences can be discussed, and our stagers will create the look you desire.